PRICES!
There are no
hidden charges here
at Hot Wheels...
Our prices cover kart, helmet, optional shoes and/or racing suit hire, safety briefing, fuel and optional printout of individual or group lap times and statistics. Tax is also included.
We offer special discounts for group bookings and VIP members. See below for details...
PREÇOS!
Nossos preços cobrem kart, capacete, sapatos opcionais, roupa de corrida (opcional),
briefing de segurança, impressão dos tempos individuais e estatísticas.

Oferecemos descontos especiais para reservas de grupos e membros VIP.
Veja abaixo
detalhes ...
VIP CLUB
Sign up to receive
special offers, news,
exclusive discounts and Hot Wheels
updates...FREE!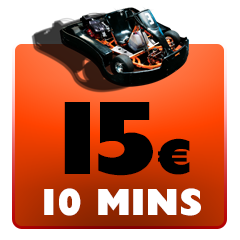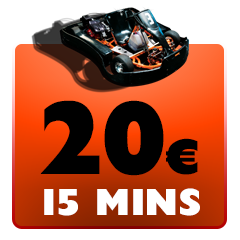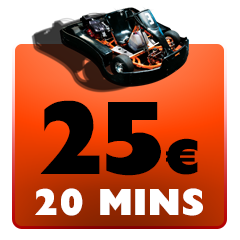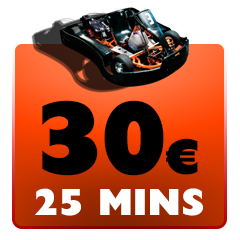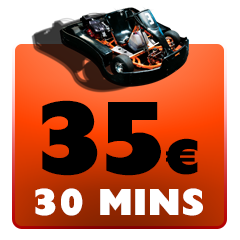 PARTIES
Have your party at Hot Wheels!
Childrens Parties (Ages 12+)
(Minimum Required Height 1.5m):
Safety Briefing
Safety Helmet
15 Minutes Karting
Designated Party Area
Cakes Allowed
20€ per child
Adult Parties / Events / Occasions

Safety Briefing
Safety Helmet
20 Minutes Karting
Designated Area
25€ per person


FESTAS
Tenha sua festa no Hot Wheels!
Festas de Crianças (12+ Anos)
(Altura Mínima Requerida 1.5m):
Safety Briefing
Capacete de Segurança
15 minutos Karting
Área Designada do Partido
Bolos Permitido
€20 por pessoa

Partidas para Adultos / Eventos / Ocasiões
Safety Briefing
Capacete de segurança
20 minutos Karting
Área Designada Privado
25€ Por Pessoa